The World Trade Organization (hereinafter referred to as the WTO) established an ad hoc group on January 19 to investigate and determine whether the U.S. tire protection measures violated the trade rules. Although the WTO has been involved in tire protection, China's tire exports face new obstacles. Coupled with the increase in raw material costs, the ex-factory price of the tire industry has increased by 5% since the end of last year. Some companies stated that there are plans to raise prices by 6% in March.
Dilemma
Dilemma: The spread of a "special security case"
Since the United States "special security case", more than 10 countries have submitted anti-dumping and countervailing investigations to China's tire export enterprises. In early January of this year, the Indian Anti-Dumping Agency also arbitrated China's tire export enterprises and levied anti-dumping duties ranging from 24.97% to 88.27%.
According to the WTO rules, other countries can directly invoke the US sanctions program to impose sanctions on tires exported from China. Recently, India, Brazil, Argentina and other countries expressed that they would conduct anti-dumping investigations on automobile tires originating in China with reference to the United States. If these anti-dumping investigations are established, the export of Chinese automobile tire products will face new obstacles. China's tire export environment Will further deteriorate.
Predicament two worry about overcapacity
China's tire exports have a high concentration of export markets. According to the data, 40% of China's tire production is exported, while exports to the US single market reach 30% of total exports, and the highly concentrated market pattern poses a relatively high potential risk.
At present, China's tire industry has ample operating rates. From January to November 2009, the output of tires made of rubber (information, market) was 597.34 million, an increase of 15.6% over the same period of last year. Once the United States and other export markets are obstructed, and the sudden increase in market trade barriers, export products can not be fully released in the domestic market within a short period of time, China's tire industry will face a 10% to 15% overcapacity dilemma.
Dilemma three rubber cost flip
"The company is now facing the problem of increasing production costs." Wang Xiaomei, director of Overseas Marketing of Linglong Tire (hereinafter referred to as Linglong Tire), told reporters that she believes that fluctuations in commodity prices since last year have a great impact on companies. "Most of our raw materials are imported. For example, 80% of natural rubber is imported from Southeast Asia, and some insoluble sulphur and other small materials are imported 100%."
According to industry sources, the price of rubber has been climbing all the way in the past three months, almost doubling from the same period of last year. In November last year, natural rubber was 18,000 yuan/ton, and it exceeded 20,000 yuan/ton by December, and it has risen to 24,000 yuan/ton at present. Synthetic rubber also rose from 17,000 yuan per ton in November last year to more than 21,000 yuan per ton.
Countermeasures
Dealing with an ex-factory price increase
With regard to the rising cost of rubber, tire companies generally respond to price increases. Triangle tire staff told reporters that the company had first risen less than 5% in December last year. In addition, Hangzhou Zhongce Rubber's four major brand tires, Chaoyang and Luck, also started to ex-factory prices rose by 5% from January 19.
Lingmei of Linglong Tire said that it had risen once last year and rose by 5%; in January this year it has risen by 5% again; now it seems that the rising cost momentum has not diminished, and the company plans to increase another 6% in March.
After the price increase, whether the order will be reduced, Wang Guomei said that most of the current customers have expressed that they can basically understand and accept, and for the time being, they will not see whether the orders will be affected.
Coping with the market transfer
Wang Guomei said that this year's exports will not be easy. According to it, Shandong Linglong tires have been compressed by 30% in the United States last year. Many countries have also begun to anti-dumping and special protection. "The tires involved in these countries cannot be done, and we must increase sales in other countries to make up for this reduction. Fortunately, the global demand for tires is growing. We are now shifting to other markets, such as the Middle East, In Africa, demand in the European market has also rebounded this year."
Triangle tires also stated that "when tires are exported to the United States, we have transferred production quotas to neighboring countries. For example, the former Americas required 1 million, but our capacity is not enough for only 500,000, and we can supply all of them now. "
At the same time, the domestic market is also a good complement. Triangle Triangle's export department staff told reporters that from the current perspective, this year's domestic market is still in short supply.
Deal with three cost-effective increase
Wang Guomei also stated that at present, China's tires cost performance is constantly improving and it is still very competitive in the international market. "We mainly start from inside the company, constantly recruiting and recruiting experienced technicians to improve product quality. The improvement of product quality is a magic weapon for us to overcome in the international market." Secondly, it is better to select several brands globally for brand building. The market, with customers and brand building.
Professional Levitating Stand manufacturer is located in China, including Levitating Display,Levitating Display Stand,Magnetic Levitation Display, etc.
We, Very Display,are not just a Sign or Display Maker, but a 15 years experienced acrylic POP display pioneer, and also the first supplier in china who combined the acrylic POP signs and displays with Led lighting technology.
Material: we designed and produced lights signs and light displays according to clients demands, acrylic to be the main body light guide plate.
Advantages:
We make all customers dreams came true, because we friendly & conscientious sales and over 14years experienced & creative 3D artists team ;
We make everything possible, any signs or displays involved with various of materials, like wood, metal, glass or even stone, because we have qualified supplier chains working with us;
We make every order on time delivered, because we have quite skilled and high efficiency production and QC team.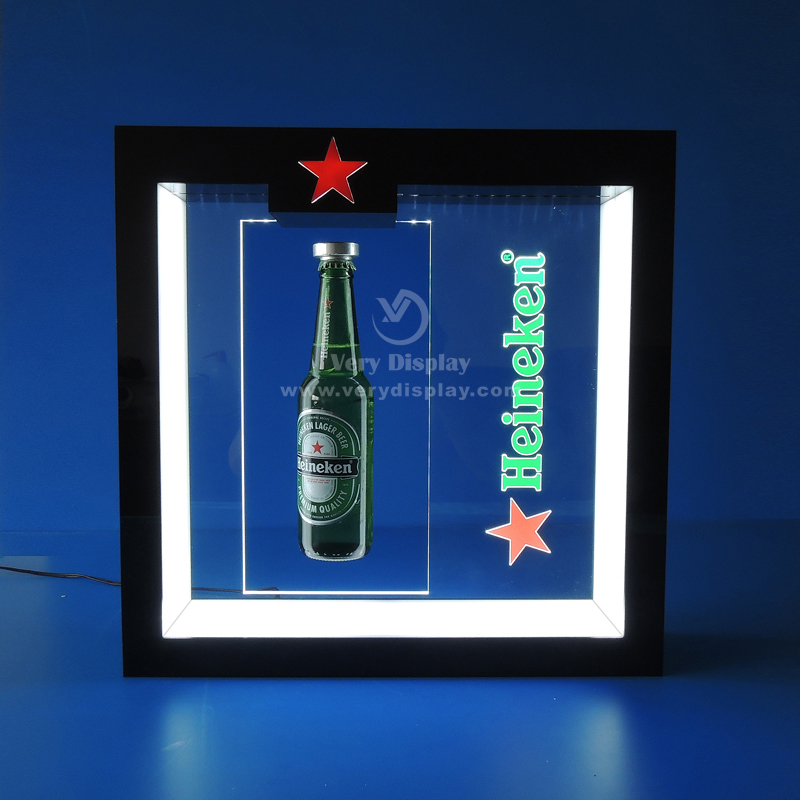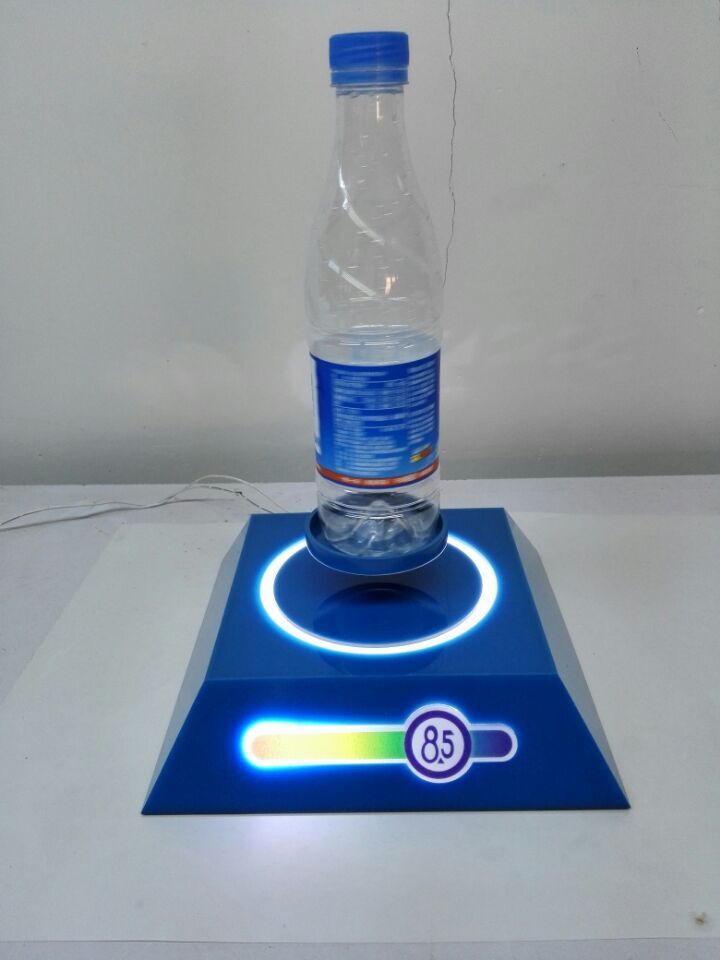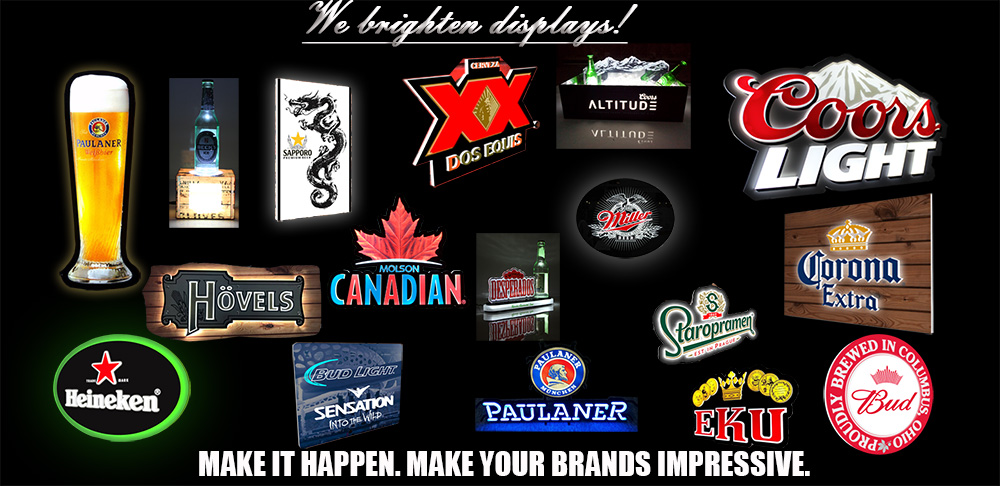 Customized Levitation Displays. Customers' designs and OEM orders welcome.
Levitation Displays
Levitating Stand,Levitating Display,Levitating Display Stand,Magnetic Levitation Display
Very display co.,ltd , https://www.verydisplay.com